If you are thinking about the keto diet or are looking for other foods that you can eat as you plan your meals this way, then it is all about getting the carbohydrate content right. A lot of conventional snack foods often contain too many carbs to be included. But if you are looking for some snacks to curb the hunger that you might get in-between meals, then what are the best foods to be eating on the keto diet? The good news is that there are many low-carb snacks out there, that are just as delicious as they are healthy and good for you. Here are seven of the top keto snacks that you can enjoy.
1. Kale
If you are eating keto, then one of the things that you might miss is the crunch that you get from eating things like potato chips. You may have not thought of it before, but kale can be made into the most delicious kale crisps, to give you a salty crunch that is low-car and full of lots of other goodness. Using some olive oil, sprinkled with toppings of your choice (like a sprinkle of salt or spices, you can enjoy a tasty snack with very low carbs for each serving.
2. Jerky or Biltong
A lot of the meals that you might be having on the keto diet could be meat-heavy, as meat can be a good source of protein and is very low-carb. But when you're on the go and looking for a snack, you might be unable to keep meat fresh or even have the time to cook it. That is why something like beef biltong can be a good choice to snack on when doing keto. It not only tastes good, but it is easy to take with you when you're out and about.
3. Hard Boiled Eggs
Another great (and portable) option for you as a snack is hard boiled eggs. They are natural proteins that are a top choice when it comes to low-carb foods. It is easy to boil some up at the start of the week, and then keep them in a tub in the refrigerator until you are ready to eat them. When left in the shell, they will keep for about a week, so can be a helpful choice for food prepping.
4. Cheese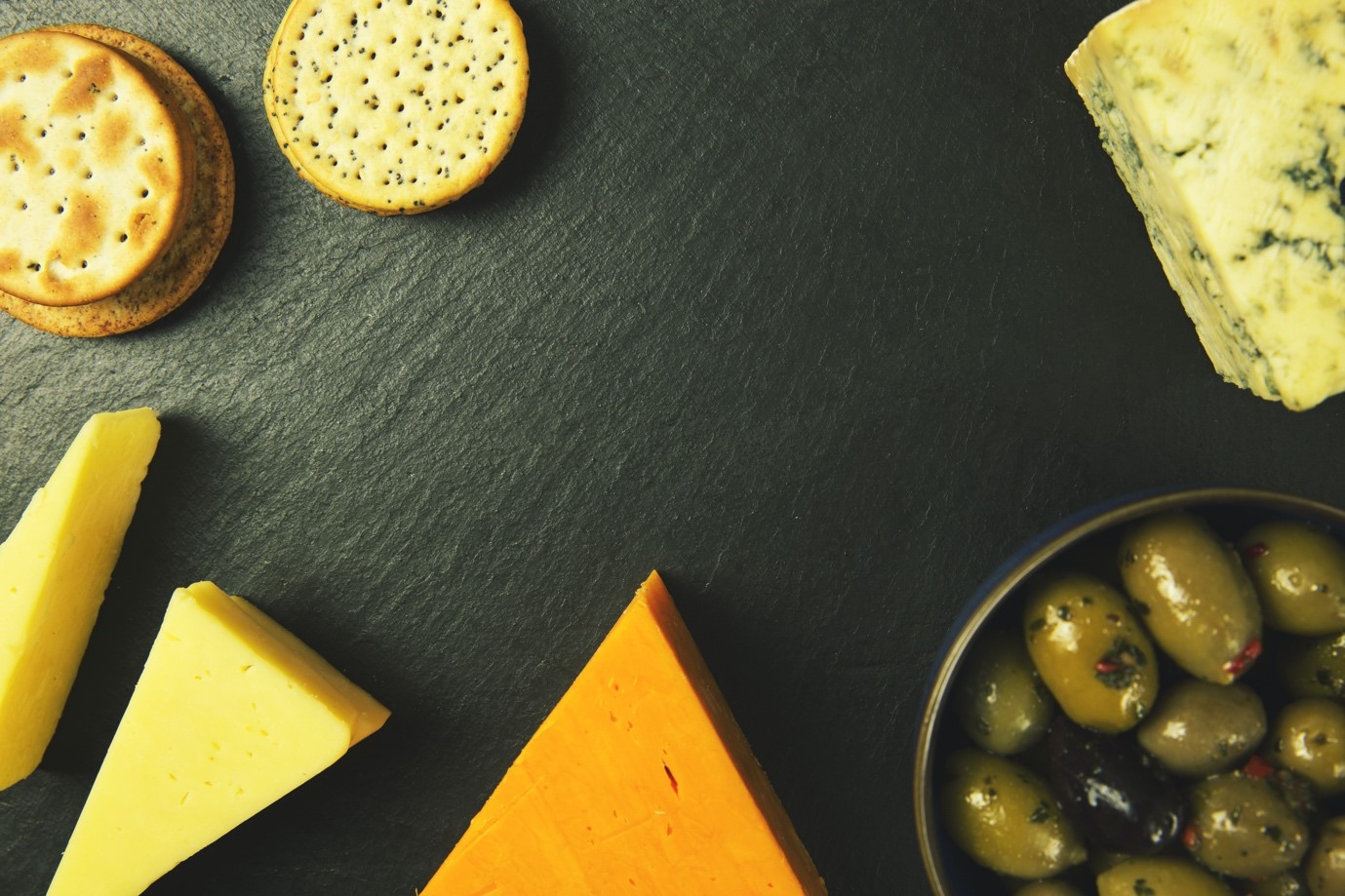 Cheese is a great snack option when doing keto. You could slice up some blocks of your favourite cheese and have them bagged up ready to eat when you need them, or you could choose individually wrapped cheese like string cheeses. It is important to remember when it comes to keto that you should choose a full-fat option so that you can get a dose of healthy fat, as well as protein in your snack.
5. Olives
Olives are so tasty, and full of lots of healthy fats. Olives are a good choice when on the keto diet, as they are very low in carb, mainly due to their size. In fact, half of the carbs in olives come from fiber, so once digested, the carb content of olives is very little. For every ten olives, there will be around two grams of carbs. Take away one gram of fiber, and this means that it is around one gram of carbs per ten olives. Tasty!
6. Coconut
Coconut is a great food as it is versatile and packed full of goodness. You can drink the coconut water as well as the coconut meat from inside a young coconut. However, something that is simpler to consume on a keto diet for a snack, is coconut chips or flakes. Not only is coconut a good choice because it is rich in health fats, but it is a snack that is very low in sugar and carbs, but rich in fiber. It does have a natural sweetness to it, though, making it a good choice if you're looking for something sweet, but with a crunch twist.
7. Nuts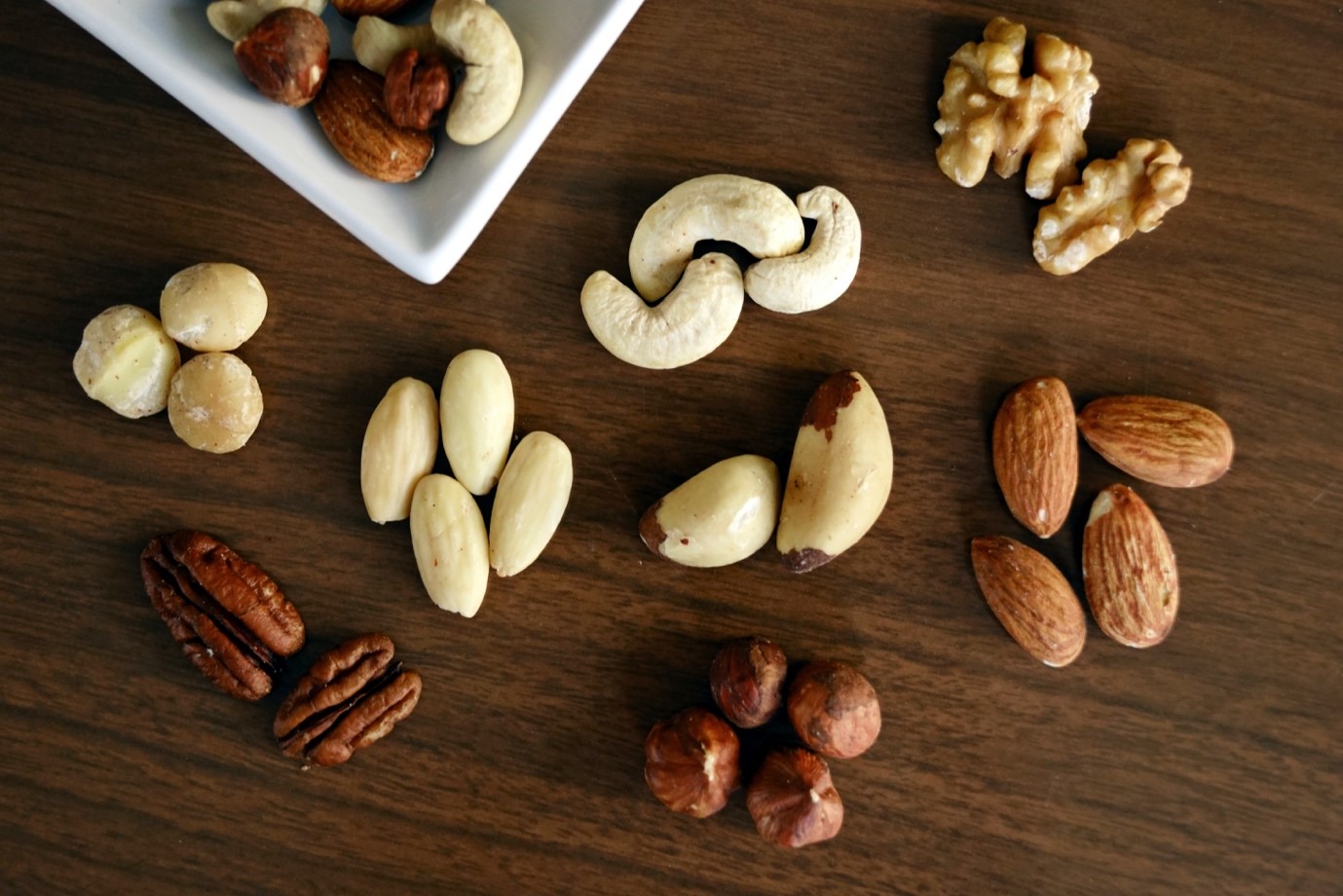 Nuts, especially mixed nuts, is another great snack food to help to keep you satisfied until your next meal. They are full of healthy fats and protein but have a low carb content. If you want to jazz them up a little, then you could roast the nuts with salt or spices, to give them a different flavour. They can make you feel like you're on a cheat day, even when you're not!
What are some of your favourite keto snacks? Look for low-carb, protein, and healthy fats, and you will be onto a winning combination.