As competition intensifies amongst various brands, companies have started to look for innovative and modern ways that deliver excellent customer experience and encourage their target audience to buy products and services. Besides, consumers also have become tech-savvy and ask for instant support; they don't prefer a brand that delivers a poor customer experience.
Earlier, customer interactions were limited to customer executives or call centers, but technology has changed the entire picture. Today, customer experience became more advanced, from chatbots to social media sites to modern software, brands leveraging emerging ways that improve customer experience and help them stay ahead in the competitive game.
Customers today anticipate a top-notch brand experience regardless of the channel or medium used. Any enterprise with fantastic customer service across all channels can significantly reap benefits such as improving brand image, customer satisfaction, sales, and last but not least, profitability.
Therefore, developing a standout customer experience has become important. It enables brands to establish an emotional connection with customers and put them at the center of the entire strategy. In this post, we have presented some unique and popular examples to take inspiration from but before that, let's have a look at eye-opening facts about customer experience.
Stats Proving The Real Value of Customer Experience 
There is a popular proverb, "customers are the king". The statement is quite popular when it comes to delivering excellent customer service. Sometimes it feels like this statement was launched a couple of decades ago but makes sense even today. Today, customers have too many alternatives for a single product purchase; thus, it has become critical for brands to focus on the customer experience over anything else.
Too many products and services are the same, so you must be curious about how to stand out. Well, to stand unique in a sea of sameness, delivering an amazing customer experience is one of the finest ways to drive revenue.
Here we have mentioned some eye-popping statistics about the customer experience that help you understand why all brands need to focus on customer experience.
Brands with excellent customer service drive revenue 5-8% higher than the rest of the industries that don't.
Any brand can increase 50 to 60% revenue by delivering an amazing customer experience.
More than 73% of customers make buying decisions based on the quality of the customer experience.
Approx. 96% of customers accept that customer experience is an important factor in their choice of loyalty to a brand.
Customer-centric companies make more profit than companies that don't focus on customer experience.
As per the survey conducted by American Express, consumers will pay 17% more to purchase from a brand that delivers a top-notch customer experience.
Customer experience statistics are quite interesting as they help you understand the current state of the market. Now let's go through some examples that help you curate the best customer experience strategy.
5 Examples of Good Customer Experience 
Today, it would not be wrong to admit that delivering the best customer experience is the key to success. Don't rely too much on theory, get started with solid customer experience practice, and have a look at some popular examples that are implementing innovative ways to serve their customers.
Levi- American Clothing Brand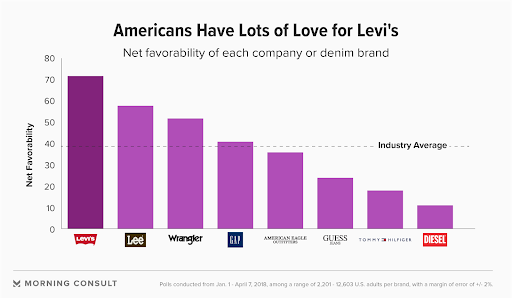 Levi is one of the famous American clothing brands that are popular for quality denim jeans. Today, customers want to customize outfits that reflect their style and comfort. This is why Levi has recently launched a customization and tailor shop in New York where consumers can design and customize their jeans as per their preferences. Customers can create their own look and consult with fashion specialists for a comfortable and new look on denim jeans.
American Express- Offering Global Benefits to Customers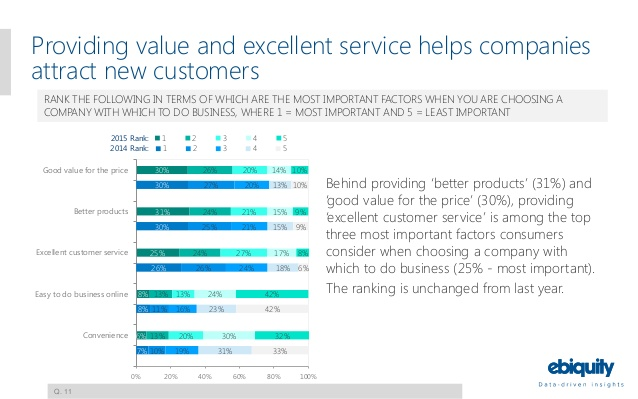 American Express is the number one credit card company that offers some premium benefits to its customers, such as travel flight credit, insurance, and quick access to airline lounges. From health and wellness brands to dining and grocery to retail and gifting, American Express offers hot deals to its customers. This is why retailers are now integrating its gateway in grocery mobile app development, as it enables customers to get instant discounts on several products.
Customers can avail these benefits no matter where they are. Today, customers' reliance on smartphones is increasing, and American Express follows the same path and delivers the best customer experience wherever they go.
Sephora's Customer Experience Welcomes Shoppers Warmly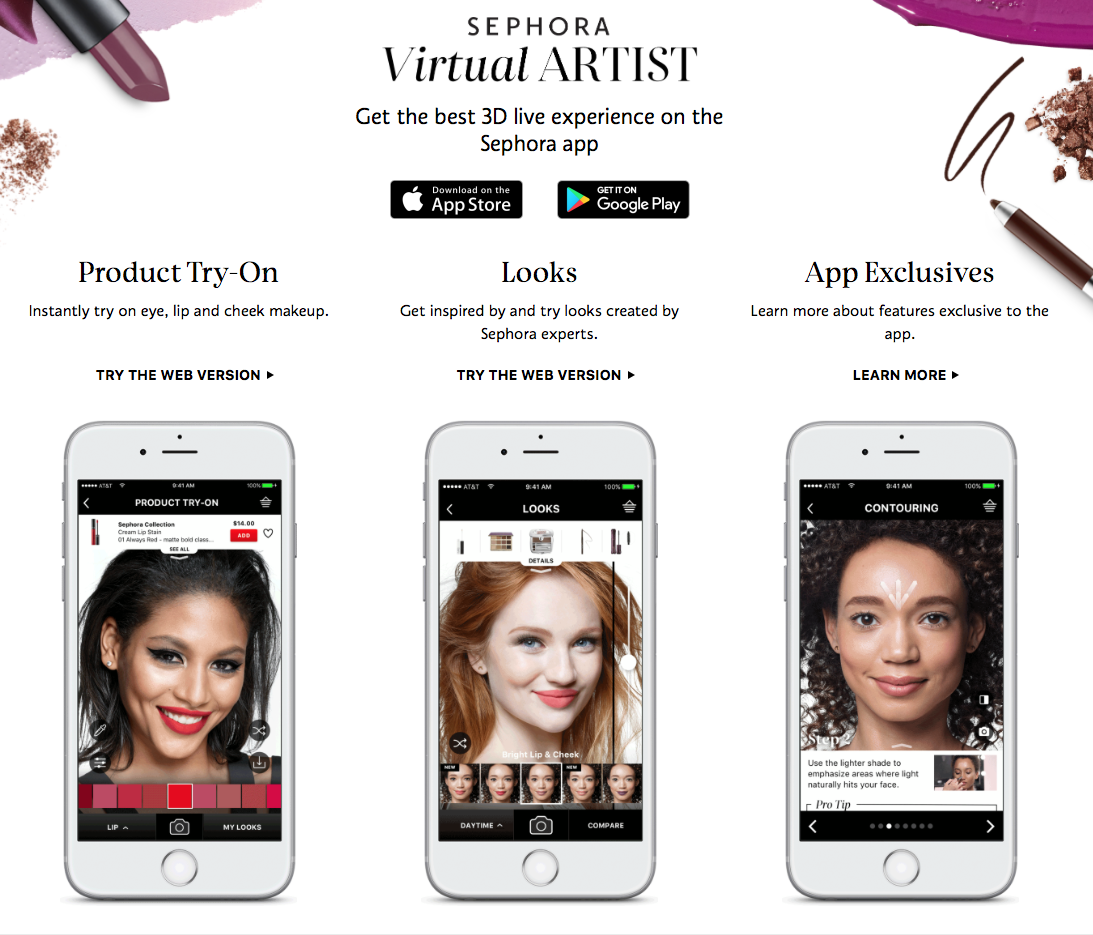 There are too many makeup brands but Sephora is one of the renowned beauty and cosmetic brands that has established itself as a company that offers the best customer experience across the globe. From offering bonus points to VP rewards, Sephora has attracted millions of customers worldwide. Along with that, Sephora has been implementing modern tech tools that make shopping easy.
For instance, customers no longer need to buy products through guesswork; Sephora is offering a number of digital tools that help customers to find the best beauty products that can perfectly match their skin tone, while AR/VR technology enables customers to "try" makeup before they make a purchase.
Netflix- Leading Streaming Entertainment Service
Netflix has taken over the online entertainment industry by storm within a short time. But what does it make popular? The simple answer is customer experience. Yes, Netflix knows a lot about its customers, such as age, location, preferences, and much more. Along with providing movies and series, it delivers an amazing customer experience to keep users engaged.
Using AI and ML techniques, Netflix offers accurate suggestions. It is ideal for keeping customers hooked and maintaining their interests, successfully stopping them from moving to rivals. From offering perfect suggestions to running local advertisement campaigns, Netflix knows how to improve customer experience and stand on the top.
Zappos- American Online Shoe and Clothing Company 
Zappos is a popular online shoe and clothing company based in Las Vegas. As said earlier, offering the best customer experience is all about connecting with customers emotionally, and Zappos followed the same formula.
When one of the customers needed to return a pair of shoes because of sudden death in the family, the customer service agent collected the parcel at no cost and also sent flowers and a condolence message to the distressed customer.
Well, the list does end here; many brands offer amazing customer experience as it has become an essential part of any business strategy. We hope that the above examples inspire you enough to create an experience that all your customers love.