Infidelity among athletes is really an age-old issue and we aren't about to see the end of it. Following some pretty crude comments from former Miami Dolphins star Channing Crowder, it's been rumored that Los Angeles Lakers center Anthony Davis may have cheated on his girlfriend Marlen.
Anthony and Marlen share a young daughter but it's really not clear what the relationship is like between them as the NBA big man is pretty private. He's mostly shied away from sharing photos of his partner or child on social media but he did hint that Marlen was an important part of the adjustment period when he moved to Los Angeles to join the Lakers last year.
TMZ reported the player was renting a $14 million Bel-Air mansion for around $50,000 a month and it's believed that Marlen moved there with him. Davis was recently the subject of cheating rumors following a revelation from an Instagram model claiming the center tried to get her to fly out to a Los Angeles hotel in return for cash or designer purses. The anonymous female noted the meet did not take place because of various COVID-19 restrictions and she later reached out to Anthony's girlfriend to show her proof of the conversation she had with him.
She also accused Anthony of unfollowing all of the dancers and IG models he used to follow, adding that the player has been cheating since he got to L.A.
Anthony hasn't made a public comment on the accusations and it's unlikely he will. But he probably won't be happy about the claims Crowder made several weeks back. The retired linebacker was speaking on the I Am Athlete podcast, during which he stated that NFL players cheated on their wives or girlfriends whenever they went out on the road.
"They're talking about they ain't with their wife, they're still getting sex if they're on the road. If you didn't get sex on the road, you ain't got no game," Crowder said, via Brobible. "There were women sitting outside of the hotel, all you had to do is go upstairs and come back down. The Dolphins was terrible but I could always sneak downstairs by that bar and find me someone smiling.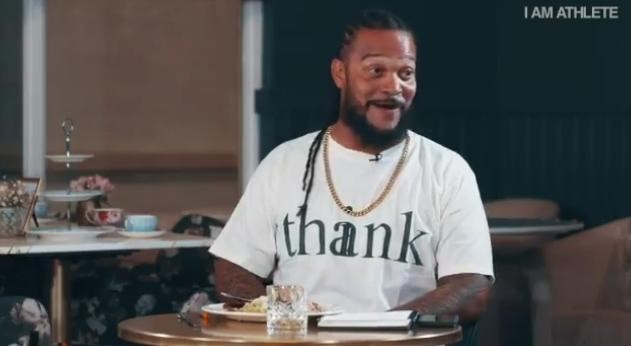 Photo via: @officialchanningcrowder/Instagram
"When you walked in the visiting team hotel you saw fans lined up behind the little ropes, and behind them there were another row of people. Behind the second row there were girls sitting back there with skirts on. I would sprint upstairs to get my bag in the room and sprint right downstairs."
It's assumed that the same also applies to NBA players; they're on the road even more than the NFL's athletes and Davis is hardly the first pro basketball player to be accused of being unfaithful. He's not going to be the last either.
As mentioned above, he isn't likely to offer a reply via the public sphere and should be busy getting ready for the upcoming NBA season after winning his first ring with the Lakers in the last. His pairing with LeBron James brought the team its first title since the late Kobe Bryant led them to gold in 2010.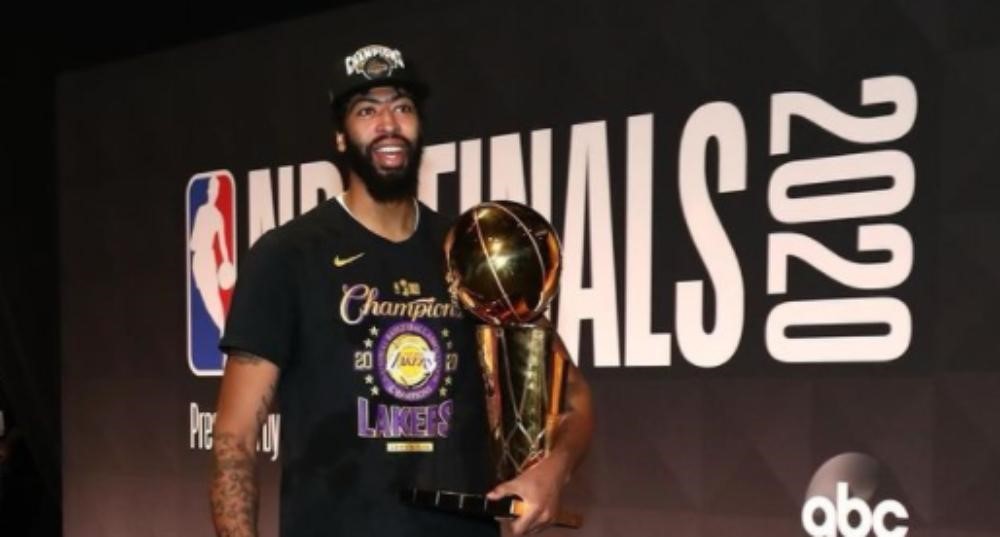 Photo via: @antdavis23/Instagram
The Lakers will look markedly different next season, however, having seen the likes of key players in Rajon Rondo, Avery Bradley, Dwight Howard, JaVale McGee, and Danny Green depart. They've made great adjustments, though, having brought in Dennis Schroder, Montrezl Harrel, Marc Gasol, and Wesley Matthews.
Fans can already lock in their bets for the upcoming NBA campaign, with the Lakers favored to replicate last term's success. My personal experience in the previous season was that thanks to Bovada I was able to place some slam dunks. Bovada have the Lakers in first place at +300 and in the second position we have the Clippers at +575. Be sure to research the lines before placing any action.
As for Crowder, he might have earned himself some criticism with his comments on NFL players being unfaithful when out on the road and we're pretty sure there are lots of folks who don't agree with his take on taxes either. Speaking during a different episode of the same podcast, the 36-year-old said he is fine with rich people getting taxed more than lower-income earners and it's why he's a democrat.
"I would rather my family and my friends strive, I'd rather my family and friends get benefits, tax cuts as lower-income people, than me as a millionaire gaining," he said in quotes to another news website.
Of course, Crowder isn't afraid to make statements that could be considered controversial and, to be honest, the I Am Athlete podcast is definitely worth giving a listen to. Davis, however, might feel differently after these latest cheating accusations but, as noted above, he probably has very little time to worry about such stuff.